The Nightstand Collective Exhibition

In 2021 Able Zine took part in an exciting project as part of the V&A Museum's Friday Late November event 'I Hope This Finds You Well.'
For the event, Able was invited to create an installation within a corner of the museum. Inspired by an article about The Nightstand Collective in Able Zine's Issue 2, in which writer and curator, Elizabeth Rooklidge, talks to the founder of The Nightstand Collective, Emma Jones.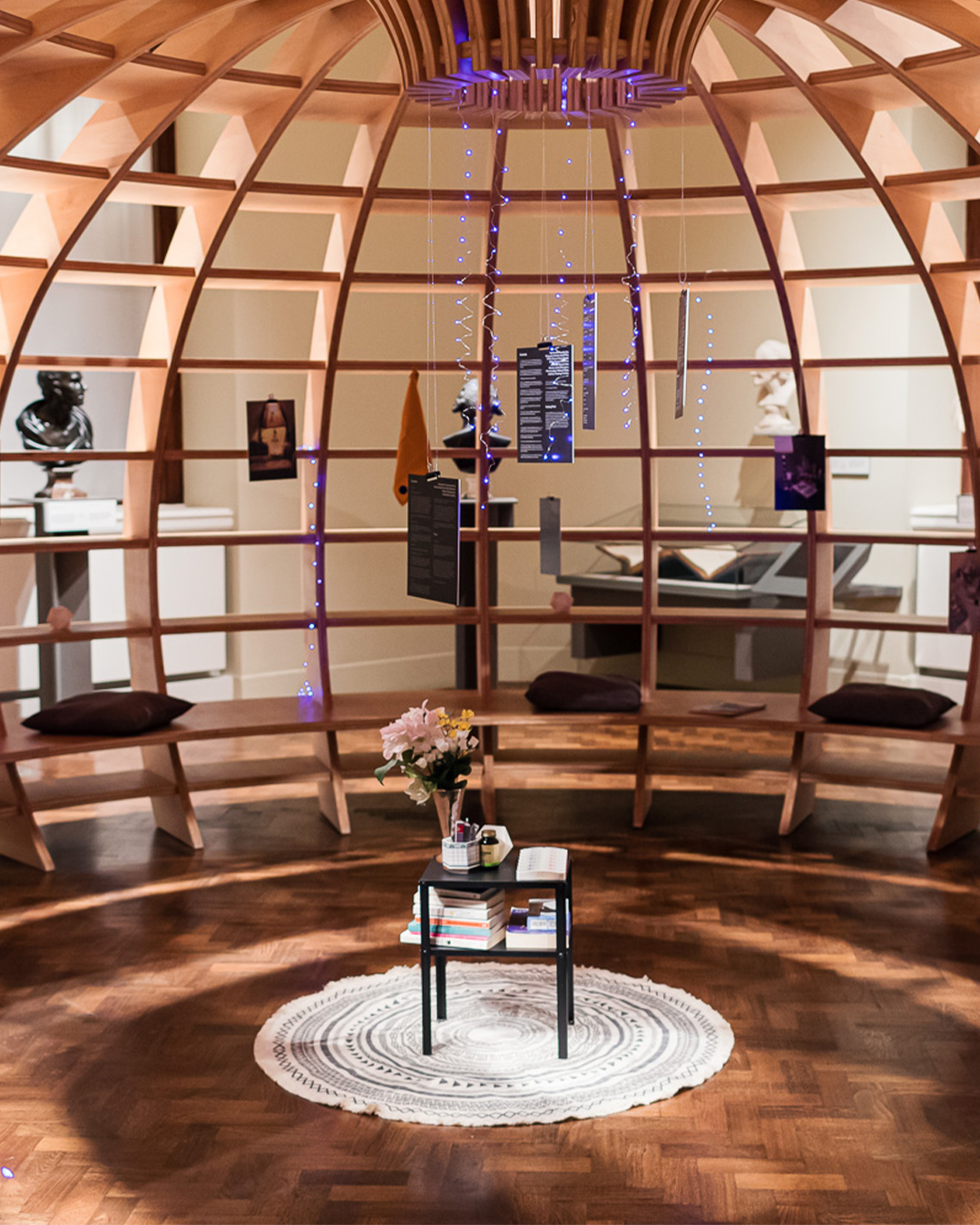 The installation was created in collaboration with The Nightstand Collective and its chronically ill contributors. For this project, artist Emma Jones fields submissions from around the world, of people sharing images and written words about their bedroom nightstands, which serve as a viewfinder into the lived and intimate experience of chronic and long term illness. In our exhibition, we invited the public to consider the items we keep on our nightstands and to explore the significance of the objects we keep close in times of sickness and rest.
Whilst in the space, people were encouraged to spend time reading and engaging with the individually printed photos and writing about nightstands hanging down from the dome structure, and listen to the audio piece created by our team of the interview found in Issue 2.
The evening was incredible, and it was amazing to see the general public interacting with Able Zine and disability content around such a historic and culturally important space. A special thank you to all of those in the Able community that dropped in to say hi and explore the exhibition. The Able Team would also like to thank the V&A Museum for the opportunity to share our work and celebrate the brilliant work of all those involved in the project.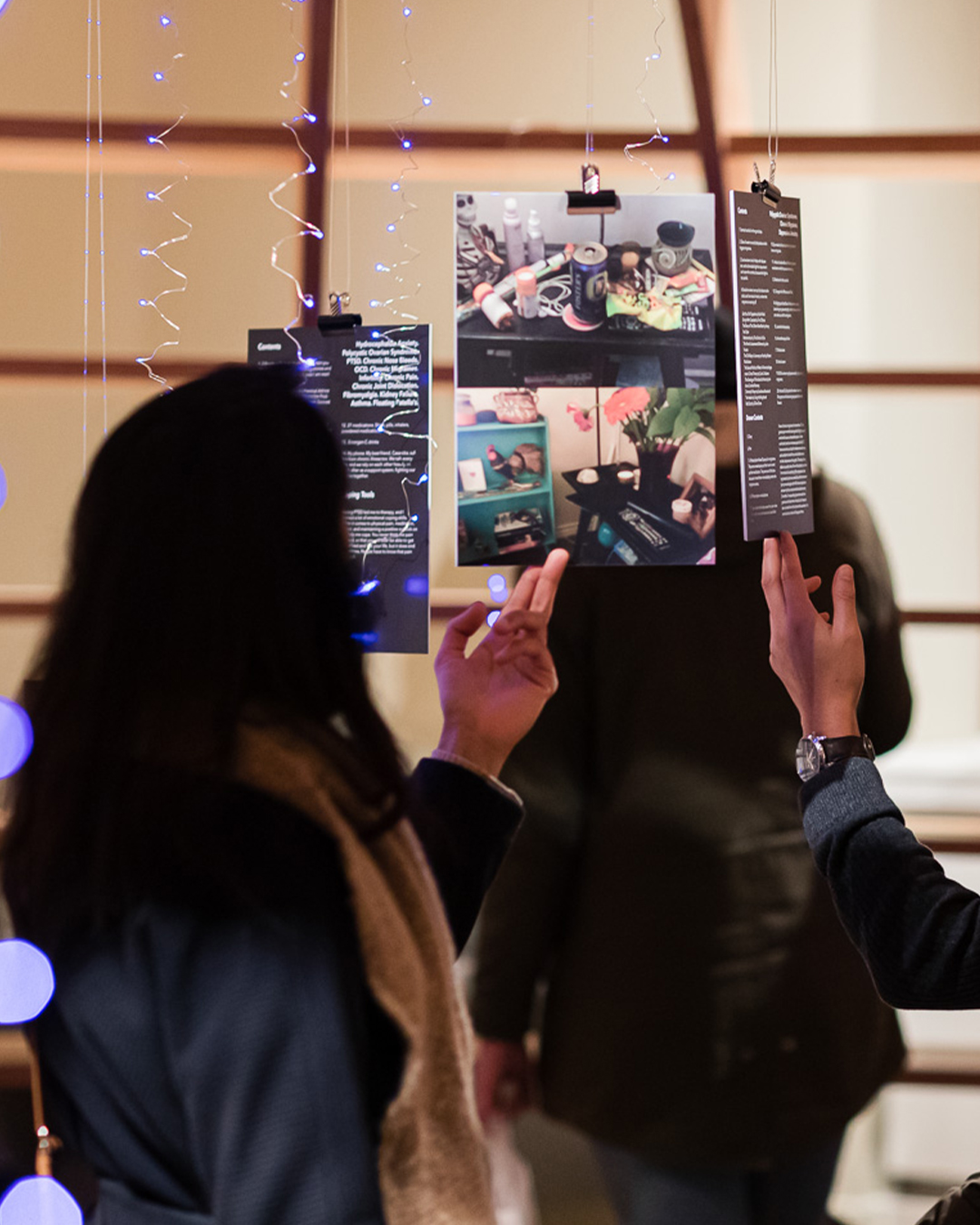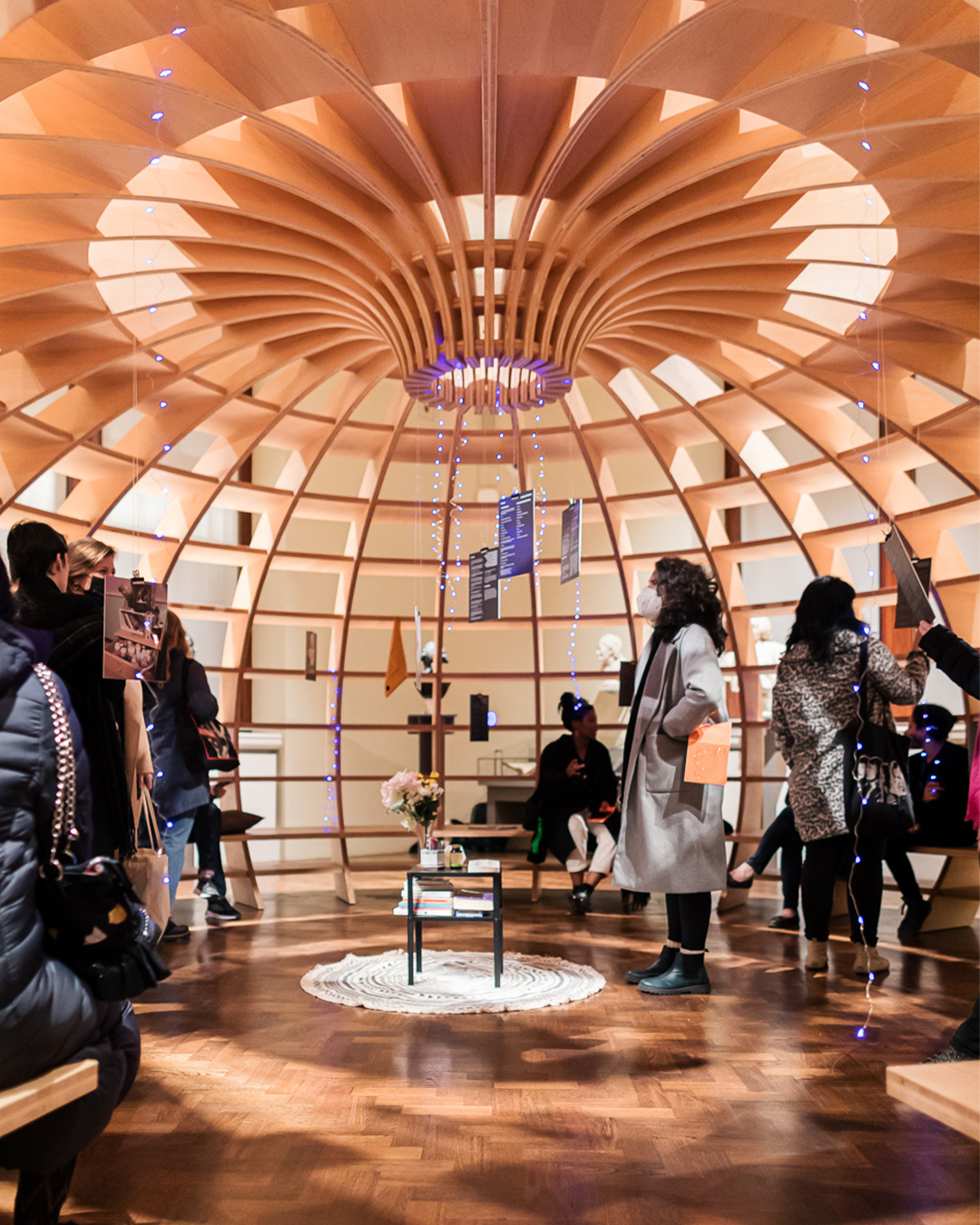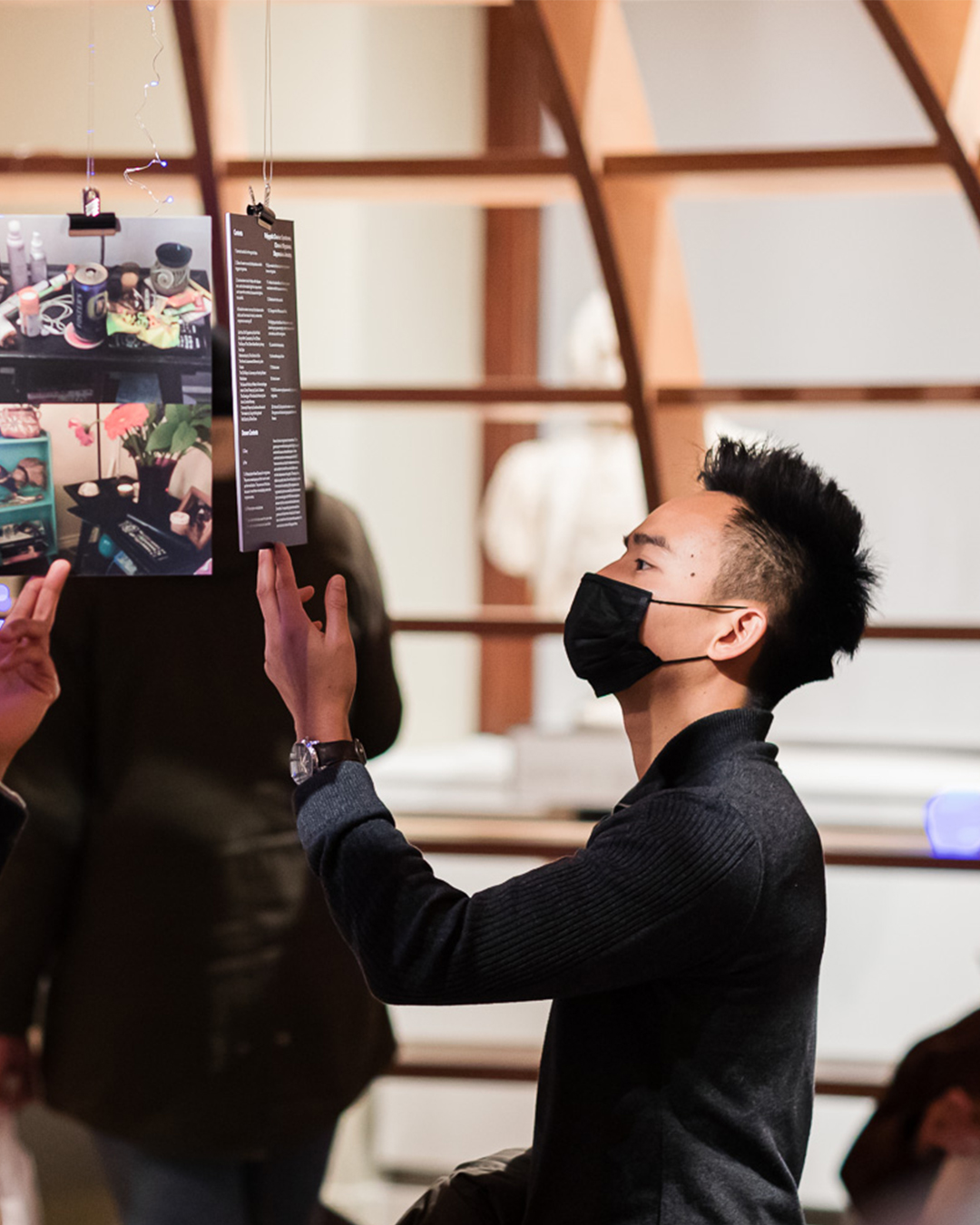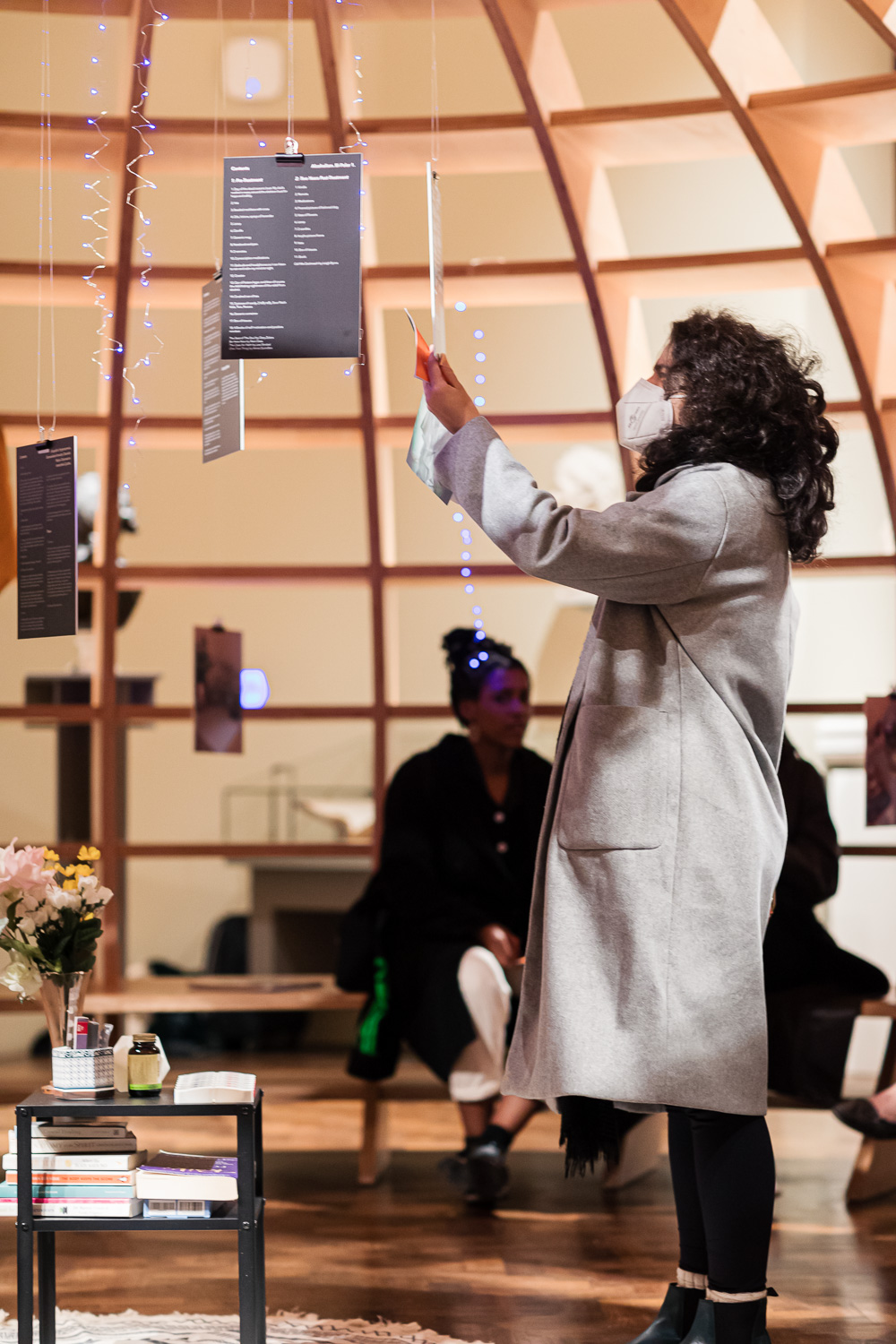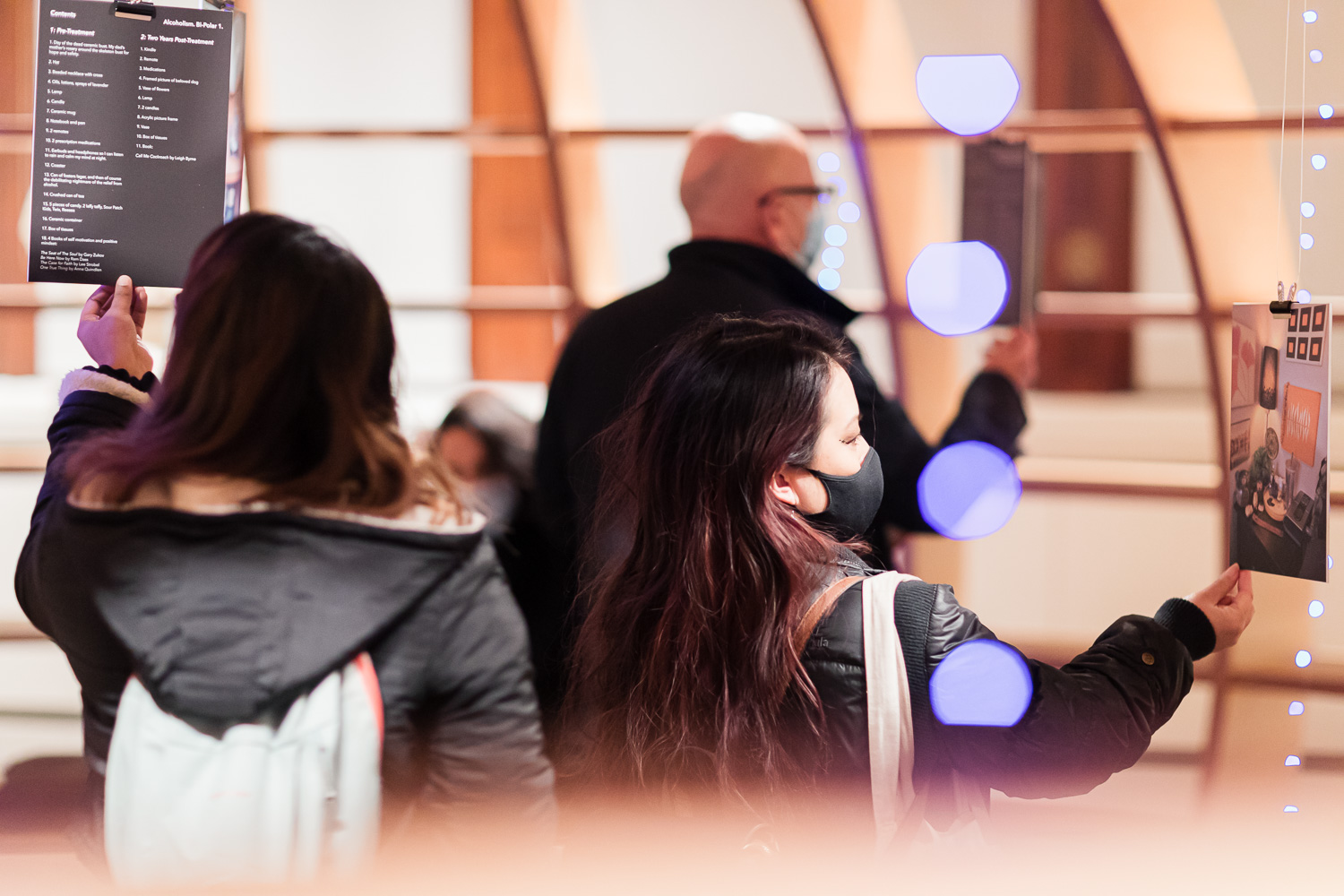 Photography by Hydar Dewachi
Article written by Elizabeth Rooklidge
The Nightstand Collective curated by Emma Jones